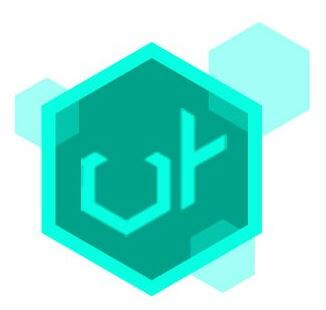 Popular articles by Czech VR Casting
All articles by Czech VR Casting
Naomi Bennet
When you think about a chick with a great body and tasty pussy, you might as well be thinking about Naomi Bennet. This hot Czech girl loves to show off and she'll do anything to prove she belongs to Czech VR sites. She enjoys being fucked doggie style and loves sucking balls (not kidding –
Continue reading...
Vany Ully
Vany Ully is back to provide what we all have been waiting for! This time she'll get down to her knees and suck your cock until you can't take it anymore and fuck her nicely in missionary position. Since she's a horny diva, she wants more and asks one of her friends to join in.
Continue reading...
Anabelle Lili
Imagine a young, beautiful girl with a pretty large natural breasts, all naked except for a very sexy white stockings and you have Anabelle Lili. This aspiring porn star from Prague came to our VR casting to show off what she has to offer and we were very pleased. Now it's your time to experience
Continue reading...
Nicole Love
If I could sum Nicole Love in one word, I guess I would use the word cute. I mean you could say she's hot and you'd be right – especially with her fit body and those natural full breasts – but watching her innocent looking face with those dear-like eyes makes it hard not to
Continue reading...
Daisy Lee
Cute blondes are always in high demand and Daisy Lee is no exception. This young diva is well known to many porn fans and she never disappoints. Let's see how entertaining our latest model can be, when put into a room with a VR camera. Can she please you just the way you like it?
Continue reading...
Samantha Joons
Beautiful Samantha Joons is here to show off her skills when it comes to handling two cocks at the same time! And yes – your cock is one of those two lucky ones, so you have a lot to look forward to. After all – nothing beats fucking a horny slut like Samantha, because even
Continue reading...
Czech VR Casting 019 Featuring Yenna
Yenna is a smoking hot girl with an amazing smile and a body that won't let you stay composed for long. Once she strips and you see those great natural breasts that looks like they were made to fit the palm of your hand, you're half done. Then she starts to dance and play with
Continue reading...
Czech VR Casting 027 Featuring Victoria Puppy
Victoria Puppy is a fresh new girl we would like to show you during our latest casting session. This blonde chick loves playing with men and she enjoys teasing guys to the max, so you'll be in for a treat. So go grab your favorite VR helmet and dive right into our casting room where
Continue reading...
Czech VR Casting 026 Featuring Jessica Diamond
When this cute blonde made her way to our offices we just couldn't help but wonder how she looks naked. So we offered her a chance to show off what she can do and after watching her one-woman-show we dare say she didn't disappoint. This chick knows how to turn you on and she loves
Continue reading...
Czech VR Casting 022 Featuring Ebba Sofie
Ebba Sofie is a sexy blonde with a fit body and a knockers that will stay hard throughout her entire casting which only proves she really loves showing off. But that's good for us, because we love watching! And what better way to watch a casting session, than in virtual reality, making it seem like
Continue reading...
Czech VR Casting 025 Featuring Violette Pink
I hope you're ready for casting session with a cute girl, because that's what is coming your way right now! Violette Pink is the very definition of a cute girl – she's young, beautiful, her body is perfectly fit and it's easy to see yourself bending her in every position imaginable. Her breasts, though smaller,
Continue reading...
Czech VR Casting 018 Featuring Jarushka Ross
Our latest addition to Czech VR Casting sessions is Jarushka Ross – a horny Czech girl who's pretty much up for anything you can imagine. This dirty little skank will suck your cock, piss on you, let you adore her feet, give you her ass to fuck and lets you finish in her mouth while
Continue reading...
Czech VR Casting 017 Featuring Vanessa Decker
I'll say it right from the start – Vanessa Decker is one of the best casting sessions we had so far and you'd be crazy to miss her! This girl not only has an amazing face that will stay in your masturbatory fantasies for a long time after you've experienced her casting session, but her
Continue reading...
Czech VR Casting 020 Featuring Katarina
If you like big breasts, then we have a treat for you today! Katarina is a cute young blonde with a rack so impressive even pope would not hesitate to take a closer look. Once you put your VR helmet on, she'll tease you to no end with those perfect bouncing melons and if that's
Continue reading...
Czech VR Casting 010 Featuring Gabriella Daniels
Gabriela Daniels is a name that will stick to your memory after you'll experience her casting session first hand in our virtual reality room. This girl is kind of cute, but she's not the usual type of your every-day-porn star and that's exactly what makes her interesting. That and the fact that she knows how
Continue reading...
Czech VR Casting 008 Featuring Cindy Shine
It's time to shine for Cindy Shine! We know it's tacky, but this girl is something else altogether. Cindy is a smoking hot young girl with a smashing body and a face so cute you will never want to look at another. When she gets to her casting you will be unable to take your
Continue reading...
Czech VR Casting 023 Featuring Miky Love
It's time for yet another Czech VR casting session and this time we bring you a cute young girl with tiny, but perky breasts called Miky Love. Though skinny, she's pretty damn hot and having her in your sack really shouldn't hurt. On the contrary. After all – when you watch her casting, you will
Continue reading...
Czech VR Casting 031 Featuring Anna Swix
Boy, do we have a treat for you yet again! Our latest addition is no other than world famous redheaded goddess from Slovakia – a land of beautiful wild things! This girl will rock your world so hard, you will never get her out of your head. And why would you? She's just perfect! Great
Continue reading...
Czech VR Casting 015 Featuring Tera Joy
Oh joy, oh joy – it's Tera Joy! Sexy young lady with a wonderful pair of knockers and a fit body. Tera Joy is great and you'll love her as soon as she enters your field of vision. This girl has a spark and it's clear you could never be bored with her in the
Continue reading...
Czech VR Casting 030 Featuring Lin Lee
Lin Lee is a cute, half-Asian Czech girl with a great, all-natural body and a well shaved pussy that makes you want to burrow your head between her perfect thighs and stay there for a whole night. This girl will show you everything you could ask for and she'll love doing it. So stop wasting
Continue reading...
Czech VR Casting 028 Featuring Emma Button
Emma Button is exactly as her name suggest cute as a buttons. This girl with a fit body and all-natural breasts will show you why we loved giving her a chance to join our virtual reality casting. She'll tease you just the way you like it and when she pull out her favorite pink toy,
Continue reading...
Czech VR Casting 002 Featuring Nina Black
Nina Black is the whole package. Beautiful face with a smile to kill for, great natural breasts that would fit the palm of your hand perfectly, great body and a tasty looking pussy that just begs to be licked clean. This girl likes all kinds of fetishes, so she's likely to entertain us in the
Continue reading...
Czech VR Casting 004 Featuring Caroline Ardolino
Boy, do we have something great for you today! Caroline Ardolino is a totally smashing babe from Czech and she will do her very first virtual reality casting for our site only! Watching this amazing girl strip down and play with her deliciously looking pussy is just what you need right now. And why do
Continue reading...
Czech VR Casting 032 Featuring Anny Maax
Anny Maax is our latest addition to ever-growing collection of hot slavic babes. We're pretty excited to have her, because this horny, raven-haired beauty with amazing eyes and smashing body will show you how a proper virtual reality casting should look like! Be prepared for a show so arousing, your pants may need to be
Continue reading...
Czech VR Casting 033 Featuring Shrima Malati
We are proud to bring you a beauty from the east of Russia. Shrima Malati is her name which is not the only interesting part of her. Try to listen to her sweet voice and you will not be able to keep calm. She is going to invite you to watch her hoping you really
Continue reading...
Czech VR Casting 024 Featuring Alice Nice
It's time to introduce you a new model. Her name is Alice Nice and she does play nice! Just get this girl started and she'll do pretty much anything you want! If you choose her, she'll suck your cock, lets you fuck her, play with her cute friend while you do it and if you're
Continue reading...
Czech VR Casting 021 Featuring Sasha Zima
It's rare we get a cute short haired girl here, so we just couldn't pass on the opportunity came to show you what this insane hottie called Sasha Zima can do. She has a fit body and breasts just the right size to enjoy playing with them. She'll tease you mercilessly until the point when
Continue reading...
Czech VR Casting 029 Featuring Foxy Sanie
Everybody needs a change from time to time and we would hate to see you bored, so we looked for a girl that breaks up the stereotype of your typical cute girls and we found Foxie Sanie. This chick is something else completely! She has an amazing body and a face of a sex-goddess (just
Continue reading...
Czech VR Casting 007 Featuring Daphne Klyde
Prepare to be seduced! Daphne Klyde is a latest addition to our growing VR casting sessions a she will rock your world! When you see this goddess undress, your pants are sure to feel a bit too tight. Her body is so perfect you just can't help it. Those perfect breasts alone will be an
Continue reading...
Czech VR Casting 016 Featuring Rosie
A fresh new face of Czech VR Casting is a sexy redhead Rosie. This girl will never leave you hanging and when you watch her strip and tease, it's sure to bring you a great deal of pleasure. She's a vixen and she knows what we like. So stop wasting your time reading this, grab
Continue reading...
Czech VR Casting 003 Featuring Rachel Evans
Rachel Evans is our latest addition and you will get to decide if you want to experience more of this Czech beauty or not. Personally I can't think of any reason why not, because this hot blonde with vastly improved boobs can definitely give out a great show. So sit down, relax, take your VR
Continue reading...
Czech VR Casting 012 Featuring Charlotte
We just can't help it, but enjoy watching cute little girls like Charlotte all naked and juiced up. This wonderful beauty can be described by a single word – cute. Or if you want to use more accurate description, you could say she is "too damn cute". Just take a look at these pictures and
Continue reading...
Czech VR Casting 006 Featuring Miela
Miela is a girl with eyes that seems to be looking right inside you. One look in your way and you're hooked and unable to refuse anything she wants. But that's not all – she has an amazing body with perfect breasts that makes you want to grab them and hold as long as she
Continue reading...
Czech VR Casting 011 Featuring Foxies Gold
We see a pretty girl and just can't help asking if she would show us her pink pussy. Our latest addition to VR casting sessions is a cute young blonde called Foxies Gold She has a proper fit body and boobs that will always be fun to play with. This chick knows what we love
Continue reading...
Czech VR Casting 013 Featuring Cynthia Vellons
Cynthia Vellons has a huge melons. Well that may be a bit of a lie – this girl does not have such an impressive rack, but her boobs are definitely not so small you couldn't have a great time fondling them. So why don't you grab your VR helmet, put it on, sit down and
Continue reading...
Czech VR Casting 009 Featuring Nikita Cruz
If you wonder who is that cute blonde with a tight body and tasty looking pussy, it's Nikita Cruz. She's our latest addition to virtual reality casting sessions and you will have a lot of fun letting her seduce you. This chick knows what guys like and she will wrap you around her pretty little
Continue reading...
Czech VR Casting 014 Featuring Lindsey Sheron
Meet Lindsey Sheron – a cute young redhead with a very fuckable body and a pink slit that will make you dreams come true. Or it could make you come in your dreams. Whatever – either way is fine, isn't it? Beware – we advise you to loosen up your belt before watching this sexy
Continue reading...
Czech VR Casting 001 Featuring Bibi Fox
First girl we chose for our virtual reality casting session is a smoking hot redhead called Bibi Fox. This girl is up for just about anything, so if you'd like to see her in more videos, let us know. For now she'll just show you how she'd seduce you in real life and you will
Continue reading...
Czech VR Casting 005 Featuring Kattie Hill
Beautiful girl like Kattie Hill is just what you want to see after a hard day's work. This stunning Czech flower will give you a time of your life if you give her a chance to do it. So take your VR helmet out and plunge yourself into our virtual reality room to enjoy a
Continue reading...