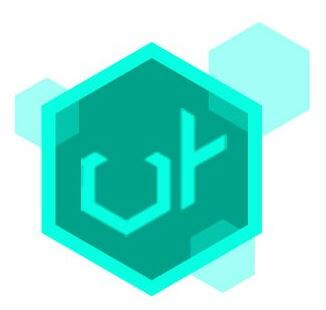 Popular articles by Czech VR Fetish
All articles by Czech VR Fetish
Antonia Sainz and Karol Lilien
If you're into a foot fetish, then we have a treat that's hard to beat for you! Does Antonia Sainz and Karol Lilien, both horny as hell and fully concentrated on playing with their feet sounds good to you? Then you better buckle down and get ready, because these two horny lesbians will take you
Continue reading...
Emma Button
Emma Button is back and with her a whole lot of fun experiences. This time she wants you to please her by lying under her wet pussy and licking away all her worries. Can you do that? Can you become nothing more than a tool for her own desires? If you can, then she'll stand
Continue reading...
Nikki Dream & Foxy Sanie
Prepare to have your mind blown off, because what you're about to experience is beyond your wildest dreams! This time there are two smoking hot babes Nikki Dream and Foxy Sanie, both horny as hell and ready to go wild! First these chicks will play with each other, striping and showing their amazing body. After
Continue reading...
Sweet Cat
Sweet cat is back and this time she feels naughty! This beauty with a perfect body has a mood to do something we all secretly love, but almost never get to play with – she wants to piss all over you AND herself! Now that's something you really cannot miss, because a girl with such
Continue reading...
Nikki Sweet's Feet
When you meet a girl as amazing as Nikky Sweet, there's nothing you wouldn't do for her. You had a chance to see her amazing body already, but did you pay attention to her feet? Have you noticed how perfect they are? Well this time you'll have a good chance to pay attention to them,
Continue reading...
Gabrielle Gucci
Imagine you're strolling through the park and suddenly you see a beautiful young woman looking back at you. Her seductive eyes will reel you in and before you know it, this tattooed beauty will strip her panties and lets you catch every single drop of her fresh piss. Then she'll play with her pussy and
Continue reading...
Jarushka Ross
Ever watched a sexy blonde babe with huge breasts clad in latex give herself the fist? Well now is your chance to experience the whole thing so close you will almost feel her pussy open up! Just take your VR helmet, put it on and Jarushka, all dressed up in a sexy red latex uniform
Continue reading...
Huge Boobs Katarina
It's time for something special! Katarina is a great girl with such a rack your eyes will fall out of their sockets, while staring there. And if you'll be a good boy and let her sit on your face, then lick her pussy clean, she'll reward you with a top grade foot-job. And that's an
Continue reading...
Yenna
Yenna is a beauty and you loved her in casting so much, we really had no choice but to bring her back for more. This time it won't just be a sexy teasing, but she'll show you she's up to pretty much everything that's fun. Of course she'll tease you first for a bit, but
Continue reading...
Czech VR Fetish 006 Featuring Nikki Dream
Nikky Dream is a naughty blonde girl from Czech who wants to show you what she really loves. This chick is not just an ordinary fuck machine – she likes to play and tease her guy and you will be her latest plaything. She will sit you down in her shower corner and let you
Continue reading...
Niki Sweet Shaves
Ever wondered how does that cute girl next door shaves her pussy? Well now you have a chance to see first-hand how it's done, because our Nikky Sweet will show you everything! You won't even know what to look at first – her lovely eyes, amazing breasts or that tasty looking pussy that just begs
Continue reading...
Czech VR Fetish 004 Featuring Ally Style
Since you've been a good boy, Ally Style will give you a reward you will never forget. First she'll tease you with her amazing body, dry humping you until you're all but ready o fuck her. Then she'll suck your cock and ride it like a wild animal. After you thoroughly fuck that tight asshole
Continue reading...
Czech VR Fetish 008 Featuring Caroline Ardolino
Are you ready for a ride naughty boy? Caroline is horny and she wants to play, so take your helmet out and join her in those naughty plays. Today she feels like playing with her fresh piss, so she can quench your thirst. When this beauty shows you her amazing pussy you know you want
Continue reading...
Czech VR Fetish 012 Featuring Nikki Dream
Nikky Dream is a horny slut and that's exactly how we like them! There's not many girls that would take a whole fist in her pussy and even less of them would ride it like the greatest dildo. Nikky will do that and more, because she also knows how to tease you. She will strip
Continue reading...
Czech VR Fetish 009 Featuring Nikky Dream
You've been a naughty boy and now you will have to lie down while your mistress sits on your face and make herself come! Nikky is a great girl to have around when you're bored, because she always finds a new ways to makes herself entertained. And what's a better way to spend a night,
Continue reading...
Vanessa Decker
Vanessa Decker came to our casting session and you loved her so much, you asked for more, so here it is! This time she'll turn you into her favorite sex toy and you'll get to watch this big breasted goddess play with herself, before she will finally give you the pleasure of sitting on your
Continue reading...
Czech VR Fetish 007 Featuring Daphne Klyde
If you should have a mistress who will sit on your face, let it be a sexual goddess like a Daphne Klyde. Only beauty like this should ever turn you into her favorite sex toy. Just imagine how it would feel to lie down and let this amazing girl take tease you for a bit,
Continue reading...
Czech VR Fetish 002 Featuring Kara Cherry
A girl like this one is maybe one in a thousand. If you meet her, you'll get to experience something other guys only dream about. After all – not every girl out there can take a whole fist showed in their pussy! That's right – just imagine how it feels – your hand fully inside
Continue reading...
Czech VR Fetish 003 Featuring Ally Style
Imagine yourself being an obedient slave to your sexy mistress. She'll order you to lie down and watch – not touching anything, just watching. Then she'll grab a chair and gives you the show of your life, teasing you with her amazing juicy pussy, playing with it like never before. And all you can do
Continue reading...
Czech VR Fetish 010 Featuring Foxies Gold
Our first purely foot fetish VR video will give you something you can all enjoy to the max. Foxies Gold is a beauty with a golden hair and she will make you play with her perfect feet through the whole video. First you will get to play with those amazing slopes while she's wearing tight
Continue reading...
Antonia Sainz facesit
We hope you are ready to please a cute girl, because this one loves it her way and likes when a guy gives her the business just the way she wants. Antonia Sainz is a smoking hot chick from Czech and she wants you to lie down on your back and let her sit on
Continue reading...
Czech VR Fetish 011 Featuring Lola
Meet Lola – a naughty blonde babe who wants to turn your face into her private sitting chair. Sounds good, doesn't it? This girl has a great body with pretty impressive breasts and perfectly trimmed pussy. When you enter our VR room, she will lie you down on the floor and slowly strips everything that
Continue reading...
Czech VR Fetish 001 Featuring Zena Little
Ever had a woman sit on your face; her juicy pussy making your lips all wet and drolly, your nose buried deep in the crevice of her perfect ass? When a beauty like this one wants to sit on your face, make you feel small and insignificant servant to her own desires, you do as
Continue reading...
Alice Nice
Alice Nice is a hot young girl with a taste for some kinky stuff. You want to know what's her favorite niche? Well it has to do with everyone's favorite golden shower. This girl will show you how much she loves her own piss, when she urinates into a bowl and pours it all over
Continue reading...
Shrima Malati Stockings
If you like feet and cute girls, then you're in for a treat! Shrima Malati is a cute young chick with a great body and amazing, tasty feet that desire your attention. This wonderful diva will tease you to your limits with her cute stockings and when she'll rip them and offers her feet to
Continue reading...
Czech VR Fetish 005 Featuring Licky Lex
Prepare to be teased to your limit with our latest virtual reality video! Licky Lex is a beautiful young blonde with an amazing body. Her breasts alone are so great you could stare at them all day long, but you won't get to, because this beauty wants to sit on your face and play with
Continue reading...