The Day Has Come Where Smell Is An Option
Mar 15, 2017 – Virtual reality technology has always been exciting for many but the technology is still working out all of the kinks. Many are still enjoying the VR porn that is available right now while the creators and developers are trying to brainstorm ways to help the user be more 'involved' in the experience. They've already come out with VR toys that help you experience a more 'real' encounter with the porn actor.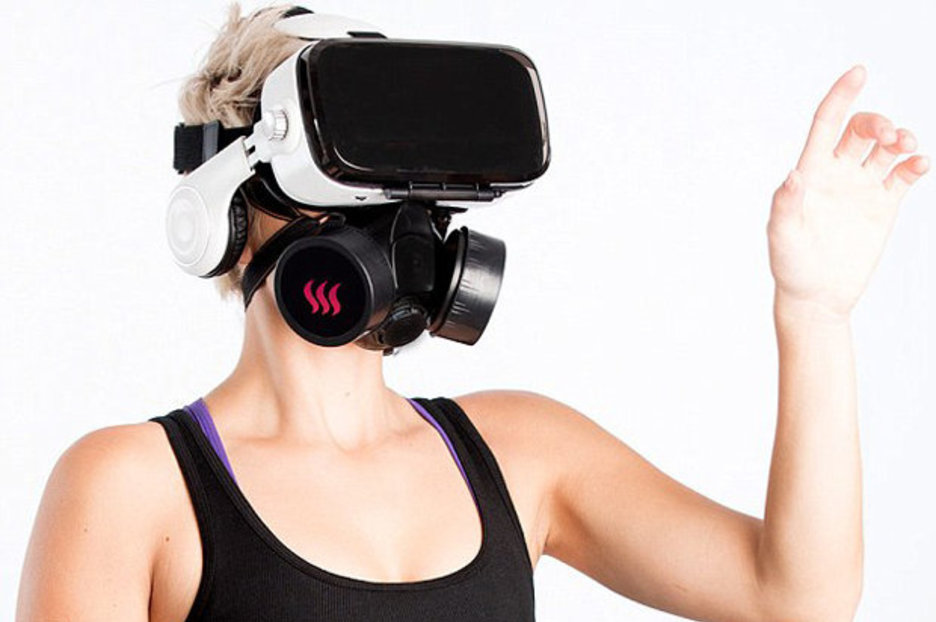 Now there's a new option that will soon be available; smell. Imagine putting on your VR headset and being able to smell the actor you're with or the environment…now it can be a reality. The odor of sex isn't pleasing to everyone but not to worry. You'll have the option of choosing from 30 different scents to suit your specific aroma desires.
So How Will It Work?
It's a device called' OhRama' and it's designed similar to a gas mask. It connects to your phone via Bluetooth and sets beneath your goggles so as not to interfere with the experience. The mask holds two different canisters so you can place the scent of your choice inside before you begin your pleasurable encounter.
Right now the device is being designed to be used with cam websites. These websites allows users to watch live streams of actors. Now users will be able to smell the actor or the room while watching their favorite webcam star.
Recommended Scents for Men
If you're looking to get excited quickly with the help of smell choose arousing scents; a pumpkin/lavender scent to be exact. Dr. Alan Hirsch, a smell researcher, says lavender/pumpkin scents arouse men the most. Of course, with 30 different scents to choose from you'll likely find several that bring about arousal faster.
Upon launch of the OhRama you can expect to spend around $60 for the device and up to $30 for replacement canisters. Not a bad price to pay if you're looking to enhance your VR porn experiences.